Frequently Asked Questions
Back to top
About Head Lice Treatment and Prevention
Some tips to protect your child from getting head lice include: avoiding direct head-to-head contact with others; not sharing clothing or personal items; separating clothing; and cleaning items that have come into contact with a person infested with head lice in hot water (130° F) and then drying the items in the dryer on a high heat setting.

Many would consider this approach to be overkill. While shaving your child's head can help solve the problem, it's a drastic and unnecessary move since so many effective treatments such as Nix® Lice Treatment products are available.

In truth, all pediculicide (lice-killing) products available today are susceptible to resistance. Nix® does have a residual effect. This means that some residual or lingering activity of Nix® remains on the hair for up to two weeks, even with regular shampooing. This residual activity allows Nix® to kill lice—including baby lice as they hatch—and protect against lice reinfestation for up to 14 days. Products with longer residual effects tend to be more effective in killing lice eggs.1

Reference: 1. Mazurek CM, Lee NP. How to manage head lice. West J Med. 2000 May; 172(5): 342–345.
Back to top
Where to Buy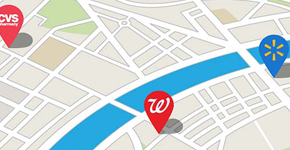 Why Nix?
The Academy of Pediatrics recommends the medicine in Nix® Cream Rinse as the first line of treatment for lice.